OralSign – faro
Teeth are not all the same. As such, dental care and treatment have their own different specificities.
Each mouth has its own pathology and to prevent greater ailments specialised monitoring should take place twice a year.
At ORALSIGN we have the capability and the knowledge for the best solutions. Protect yourself and avoid problems… We are your dentist in the Algarve
Consult us in the centre of Faro.
---
Oral rehab is a current trend. Replacing lost teeth with dental implants is fundamental to restore the masticatory and esthetical functions. At ORALSIGN we conduct the most accurate and rigorous diagnosis to meet our patients' satisfaction and comfort.
Adequate oral treatment implies a correct diagnosis to better prevent and treat the diverse problems and pathologies. Caries, cysts or tumors, tooth extraction and other infections of various consequences, require specific treatments with more or less complexity and efficiency. At ORALSIGN everything is planned to the detail for better comfort and wellbeing of the patient.
The scientific knowledge available to dental medicine allows treating oral health with advanced techniques and solutions at the service of esthetics. At ORALSIGN all dental care is present during the various treatment phases.
Oral hygiene is more easily achieved when the teeth positioning is perfect. A defective hygiene leads to deterioration and illness with grave consequences such as gingivitis and other infections. Prevention is the best solution and Orthodontics not only repairs all bad formations, but also results in a healthier mouth with a more pleasant look.
At ORALSIGN we have a team dedicated to this specialty that deals with prevention, diagnosis and treatment of gum and teeth structural support diseases. The accumulation of bacteria may cause bone destruction. Gums health is as important as a good teeth appearance, thus it is important to be aware of the disease responsible for the loss of so many teeth. Adequate treatments may recover oral health.
The lack of teeth triggers multiple problems and it's an evident cause of gum diseases, lack of esthetics and masticatory imbalance. These problems may be solved through implants (see specialty) or dental prostheses, which are commonly known as fake teeth. Regarding this solution, movable or fixed prostheses may be applied, both with a definite purpose. A smile with teeth leads to a healthy communication.
Restoring teeth natural appearance is the major focus of this specialty. At ORALSIGN, technic is at the service of esthetics. Through adequate means, we make available to our patients the solutions best suited to each case.
ORALSIGN has available all the technical and human means to achieve the best diagnosis. Here, patients come to know more rapidly all the details and treatments adequate to their pathology.
Most oral diseases could be avoided with a good oral hygiene. For best prevention you should consult your dentist twice a year. At ORALSIGN we have developed the best techniques and advices to prevent and treat all oral diseases.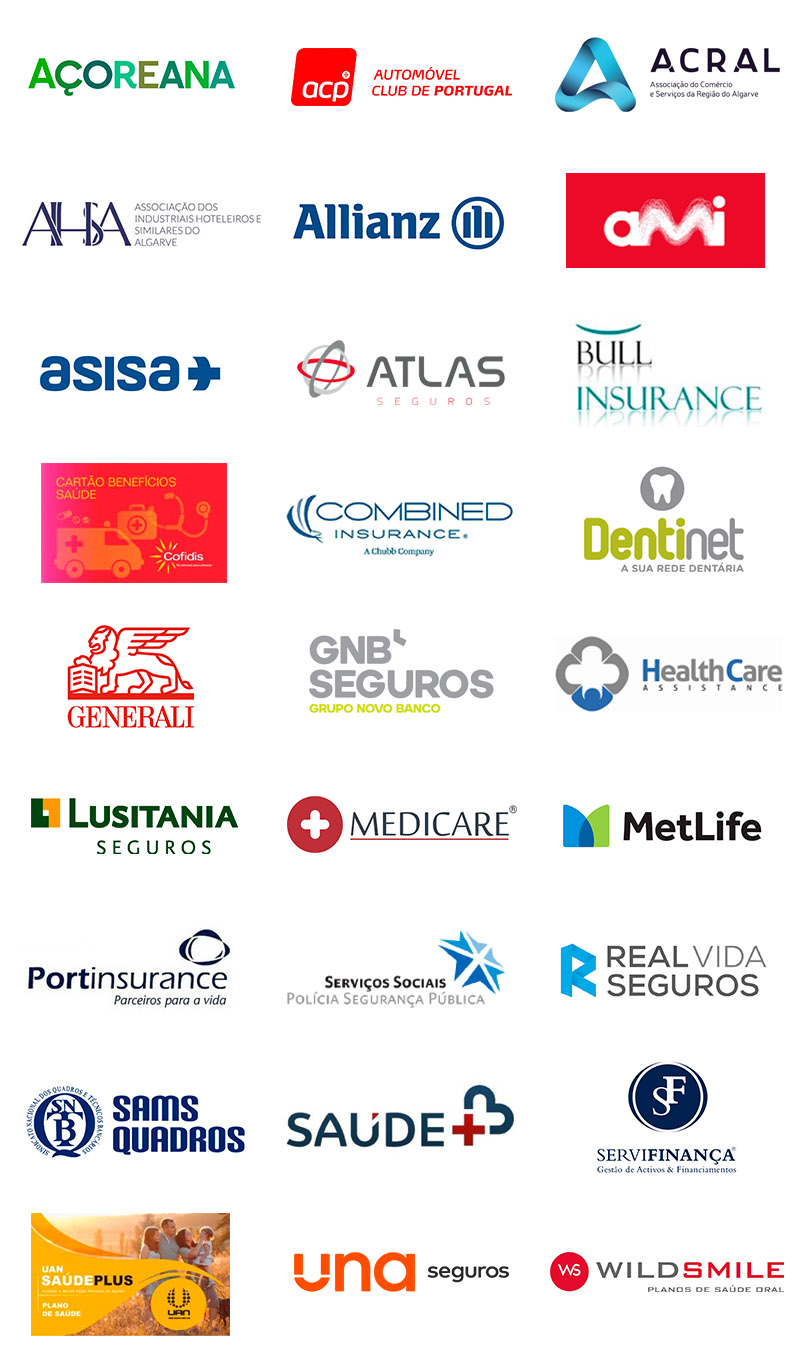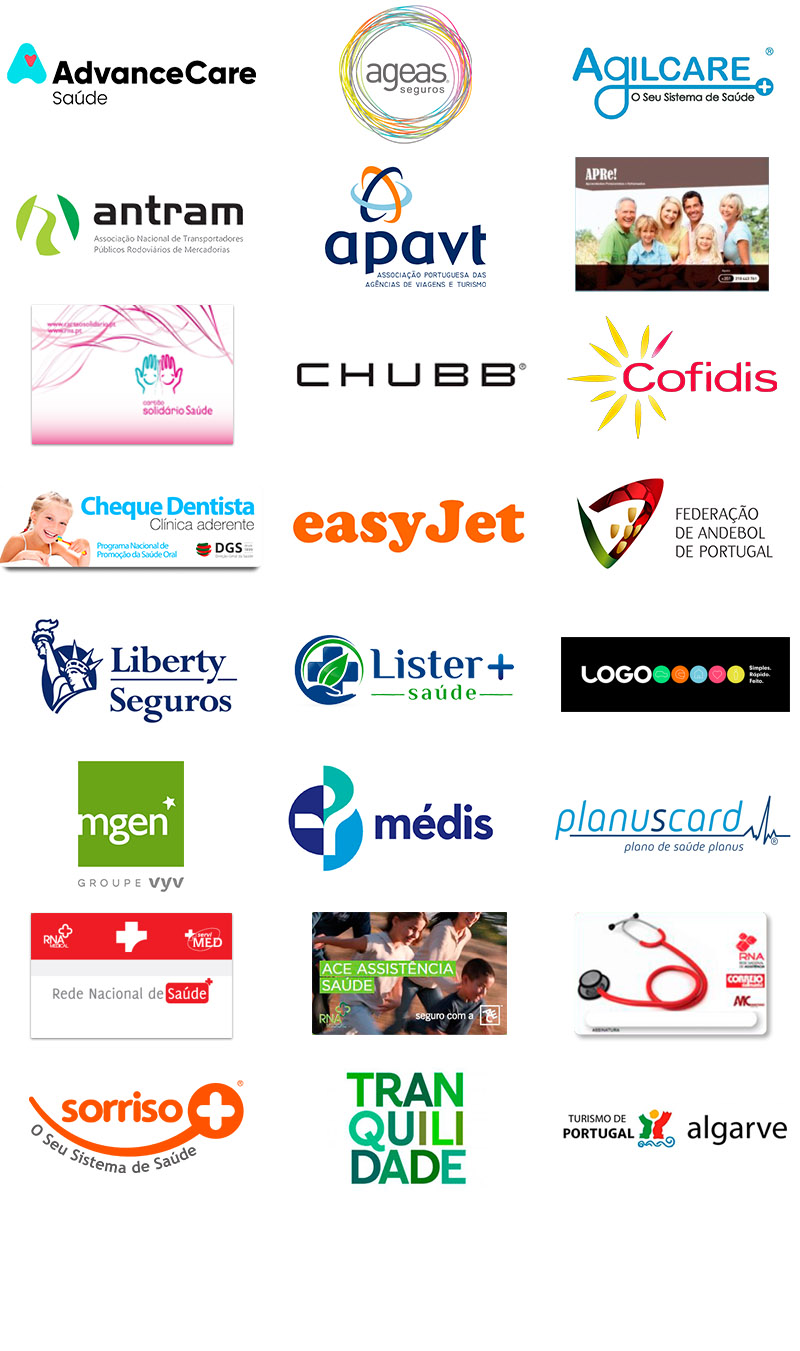 Rua Rebelo da Silva, nº 43
8000-417 – Faro
Time:
Mon to Fri 10:00 a.m. to 7:00 p.m.
We have already reopened with full health security.